Our services
Irrigation Systems Project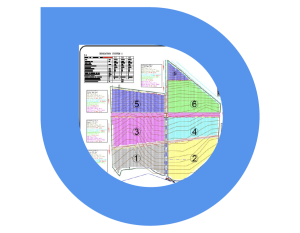 At Hydroway, we offer a comprehensive service for designing, creating, and installing custom drip irrigation systems that are tailored to your specific crops and terrain.
Our team will conduct a thorough analysis of the topography of the area to be irrigated, the mechanical composition of the soil, and the plant's water needs. Based on this analysis, we will design an irrigation system that will provide your plant with the right amount of water and nutrients at the right time, ensuring the minimum use of water resources and maximum efficiency.
A drip irrigation system allows for more accurate and efficient use of nutrients, resulting in healthy and high-quality crops. Studies have shown that drip irrigation systems can provide significant benefits to agricultural crops. For example, a study conducted in nut crops showed that orchards using drip irrigation systems increased yields by an average of 35% compared to orchards irrigated using traditional methods.
We use only high-quality materials and the latest technologies in our drip irrigation systems, ensuring that they are reliable, durable, and cost-effective. Our team will handle every aspect of the installation process, from laying out the drip lines to connecting the system to your water source and programming the irrigation schedule.
Once your drip irrigation system is installed, we will provide training and support to ensure that you are able to properly operate and maintain it. We will also provide ongoing monitoring and support to ensure that your system is functioning optimally and that your crops are receiving the best possible care.
With a custom-designed and installed drip irrigation system from Hydroway, you can experience a range of benefits, including increased crop yields and quality, reduced water and fertilizer costs, and improved environmental sustainability. Contact us today to learn more about how our full project service for drip irrigation systems can transform your orchard operations and boost your bottom line.
Fill out an application today to learn more about how to become a Hydroway partner farmer and grow your crops better. 
Form
Irrigation Systems Project includes:
• Study of the mechanical composition of the soil. • Studying the chemical elements of the water source. • Drawing up a topographical map of the area to be irrigated. • Calculation of the plant's biological water requirement. • Consideration of agroclimatic resources of the district. • Determination of the type of irrigation system. • Hydroengineering calculation. • Drawing up a design of project. • Selection of irrigation mode. • Selection of materials with partner companies. • Production of installation works (special installation) in the plot.